In 2021, Friends of Borgne had their first Ice Cream Social fundraiser, thanks to the generosity of folks at Dipper Dan's, who donated the venue, donated a portion of the day's proceeds, and let us hang lots of informational posters about the great things happening in Borgne's education program.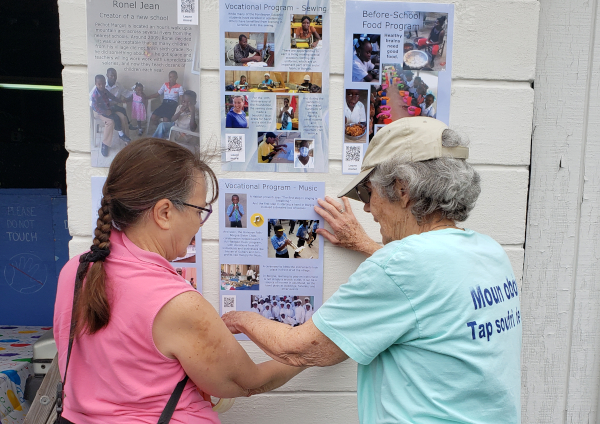 The event was so much fun – catching up with friends in person after a long COVID isolation. We talked about the wonderful things that Francius "Johnny" Estimable and his colleagues are motivating, despite the poverty, food shortage, and political instability that must be overcome. And of course, we were silly and joyful on this lovely spring day!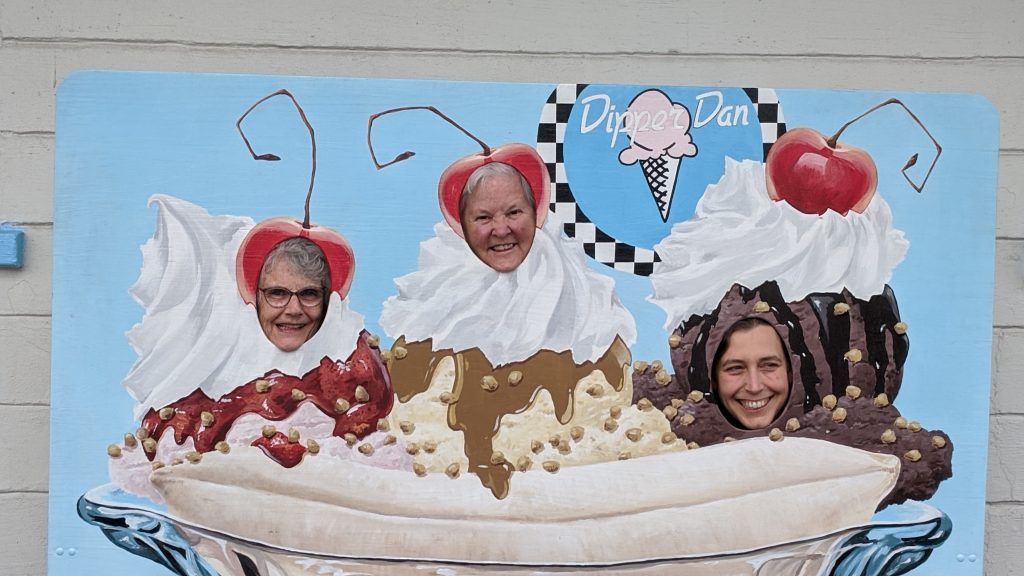 The mayor of Honeoye Falls, Rick Milne, spoke in support of the efforts of Friends of Borgne to encourage education in Haiti. He also cheered for the Tenth Anniversary of the Sister City relationship between Borgne and Honeoye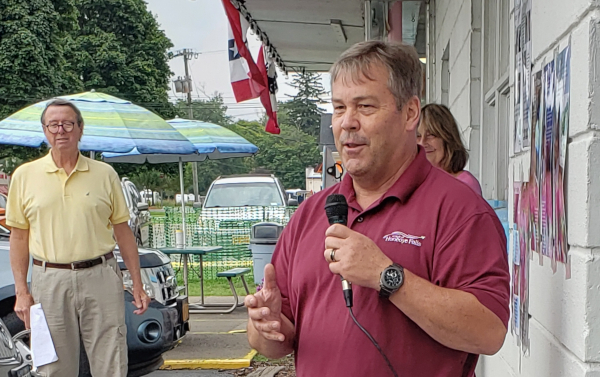 The total raised by the event was $4,011, including matching funds from Dipper Dan's of $475 plus many, many generous donations from you, the friends of Borgne, Haiti. As always, every penny of the funds raised went to the programs being carried out by the folks in Borgne (minus the currency exchange fee). (Friends of Borgne is all-volunteer and pays for incidentals such as printing and stamps out of their own pockets.)
The Mendon-Honeoye Falls-Lima Sentinel wrote a very supportive article about the fundraiser and the efforts in Borgne here >>
And now almost a year has passed, and we'd like to have another Ice Cream Social soon. We hope that it is as great an event as last year!