WANT TO HELP HAITIANS EDUCATE THE NEXT GENERATION?
We are seeking incredibly kind-hearted people who wish to help with our mission.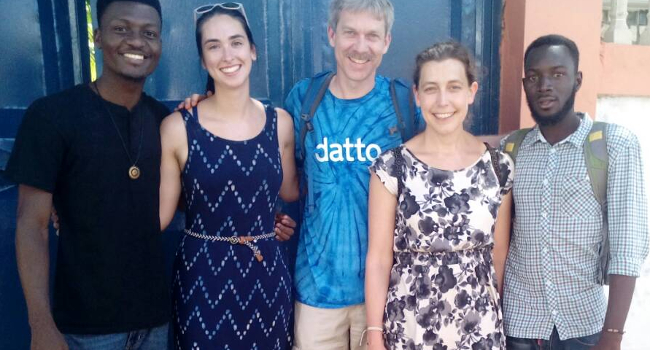 Hurricanes, economic hardship, rising costs,
crossing a dangerous river between home and school – all these make it challenging for Haitian children to get an education.
Friends of Borgne has helped build and support schools so that many more children can improve their lives through education.
It's not required that you visit Haiti, but if you do, a piece of your heart will forever remain with the people of Borgne.
We need your help to continue to help them do their good work for years to come.
THE MORE OF US THERE ARE, THE MORE WE CAN DO.

It takes time and effort to understand the culture of Haiti and what paths may be most worthwhile.  To continue to support the Fondasyon's good work, many hands and minds can accomplish more.

IF YOU GET TO KNOW THE PEOPLE OF BORGNE, YOU MAY COME TO LOVE THEM AS MUCH AS WE DO

The truest bonds are between individuals.  As you get to know people in Borgne, they can have a place in your planning and in your heart.

EACH ONE TELLS ONE

You know people we don't already know, who may also want to join in supporting Borgne in educating their children.  You can help spread the word.

``SOME SKILLS REQUIRED``

You certainly have skills that can help.  Do you know how to develop curriculum?  Find musical instruments or sewing machine parts?  Impart organizational skills?  Your skills may be the solution to a problem we don't even know about yet.
TO JOIN US, DROP US A LINE: